The Best Places to Earn an Online Psychology Degree
For this ranking, we looked for public and private (non-profit) colleges and universities that offer undergraduate psychology degrees online. Because the focus of this list is on affordability, we only considered programs with average* tuition rates of $20,000/year or less.
We also narrowed our search to include only schools that offer full, four-year bachelor's degrees in psychology online (no degree completion programs).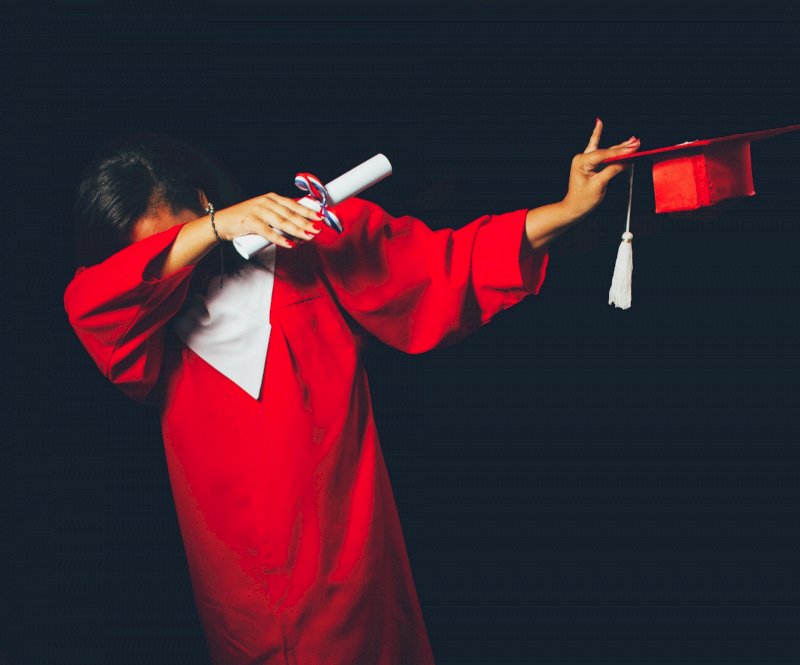 10. Florida International University
Even the most affordable online psychology degrees offer rigorous educational opportunities. Florida International University's undergraduate psychology program focuses on five key areas within the field to provide each student with a well-rounded foundation: experimental, social, applied, personality/abnormal, and developmental psychologies. In addition to core classes and electives, students can choose to engage in independent work before graduation, taking a research and/or field experience course. The 120-credit program is available to transfer students with associate degrees and individuals without college experience alike. Every online student receives one-on-one guidance and support from a personal success coach.
9. University of Houston-Downtown
Graduates of the online psychology bachelor's program at University of Houston - Downtown possess the skills and abilities to apply basic research methods in psychology, complete data analysis, and synthesize empirical findings to interpret results. The 120-credit program requires the completion of common core general education requirements, introductory psychology requirements, major requirements, and free electives. Unique course highlights include options from the diversity cluster: psychology of women, psychology of religion, and psychology of prejudice. Each student must also complete a career course at the culmination of the program, either through approved on-site field experience or a special project/senior thesis.
8. University of Maryland-University College
The University of Maryland offers an affordable online psychology degree aligned with the guidelines set by the American Psychological Association and designed for students seeking a solid foundation in psychological theory, principles, and research. Faculty in the psychology program have work experience at the National Institutes of Health and the John Hopkins University. Core course highlights include the biological basis of behavior, memory and cognition, and theories of personality. 46 credits of open electives or minor coursework allow for degree plan personalization according to individual career goals. Gain the knowledge and skills needed for entry-level employment or to pursue graduate-level coursework.
7. Eastern Kentucky University
43% of recent graduates from Eastern Kentucky University's undergraduate psychology program found employment in the mental health field and 15% work in positions related to human resources. You can start your own journey with one of the most affordable online psychology degrees in a career concentration of your choice: forensic psychology, autism spectrum disorder, child and family psychology, workplace psychology, psychiatric rehabilitation, brain and cognitive science, or substance abuse. An applied learning in psychology course, recommended as an elective during a student's junior or senior year, provides real-world experience through 240 hours spent on-site at an approved, relevant work location.
6. University of Central Florida
Primary goals of the University of Central Florida's online bachelor's in psychology include developing student understanding of psychology terminology as well as concepts used in statistical research methods and physiological psychology. Available concentration tracks include clinical psychology, industrial/organizational psychology, human factors psychology, neuroscience, experimental psychology, and general psychology. In addition to completing courses, UCF encourages student participation in research, fieldwork, and internships. Prospective students must possess either an associate degree from a public college in Florida or meet the General Education Program requirements to apply. Recommended prerequisite courses include basic statistics and biology courses, and college level foreign language.
5. Columbia College
Undergraduate psychology majors at Columbia College use an understanding of the scientific method to conduct research, write scholarly reports in APA style, and present their findings to classmates. General education, foreign language, and multicultural course requirements take 41 semester hours to complete, while core psychology and elective requirements take 51 semester hours. If desired, students can use their electives to complete a sports psychology emphasis, preparing them for an interdisciplinary clinical career designed to help optimize individuals' athletic performance. Each student must complete a culminating evaluative experience in fieldwork and a comprehensive exit interview before graduation.
4. Troy University
Troy University's 120-credit program falls among the most affordable online psychology degrees, boasts small class sizes, and offers a rigorous, comprehensive curriculum which emphasizes critical thinking and communication skills, ethical behavior, and the value of human diversity. Students select a minor in either applied behavior analysis, general psychology, psychological research, or substance addiction education in order to steer their education toward their future goals. Course highlights include forensic psychology, theories of personality, and an applied behavior analysis field experience, which requires travel to an approved clinical site for completion of directly supervised, practice-related activities.
3. Touro University Worldwide
Tuoro University Worldwide's bachelor's degree in psychology meets the undergraduate learning outcome guidelines set by the American Psychological Association. The 120-credit, 100% online program offers a variety of concentration options to focus electives according to each individual's own personal and professional goals, whether you plan to go into entry-level work or continue to graduate-level studies. Options include child and adolescent psychology, elementary education, secondary education, special education, human services, and industrial/organizational psychology. Students of this nonprofit, regionally-accredited institution receive a wealth of online resources, including access to popular research databases, Touro's online library, and writing resources.
2. Liberty University
Transfer students can fulfill up to 75% of the requirements for an online bachelor's degree in psychology before they take a single course at Liberty University. However, the degree requires no specific number of transfer credits to apply. Every course in Liberty's 120-credit online program allows for online completion, from the first general education class to your final internship component (completed at an approved on-site location near you). If desired, choose from seven unique specialization tracks — addictions and recovery, Christian counseling, criminal psychology, crisis counseling, developmental psychology, life coaching, or military resilience — or pursue the general track for a well-rounded set of electives.
1. Brandman University
When you earn one of the most affordable online psychology degrees in the US from Brandman University, you get to learn directly from scholars and practitioners with extensive experience in psychology's varied fields. The program's design encourages students to be active participants in fieldwork and independent research projects, whether you decide to enroll in the general, comprehensive program or select a concentration. Areas of focus include child psychology, community psychology, industrial/organizational psychology, gerontology, or preclinical psychology. To enter Brandman's online psychology program, applicants must possess 12 credits of transferable baccalaureate coursework from an accredited institution. Students who fall short can fulfill this requirement through a specialized 4-course program called Brandman Track.